Best Road Trip Destinations in Ontario
If you're looking for places to road trip in Ontario, there is no shortage of amazing destination in our beautiful province. From the shores of Lake Erie to Georgian Bay, there are many sights to explore within a few hours' drive from Kitchener-Waterloo area that the whole family will enjoy.
Here are our top picks for road trip destinations to explore in Ontario this year:
The Bruce Trail
Distance from Kitchener-Waterloo: 30 minutes to 3 hours (Varies)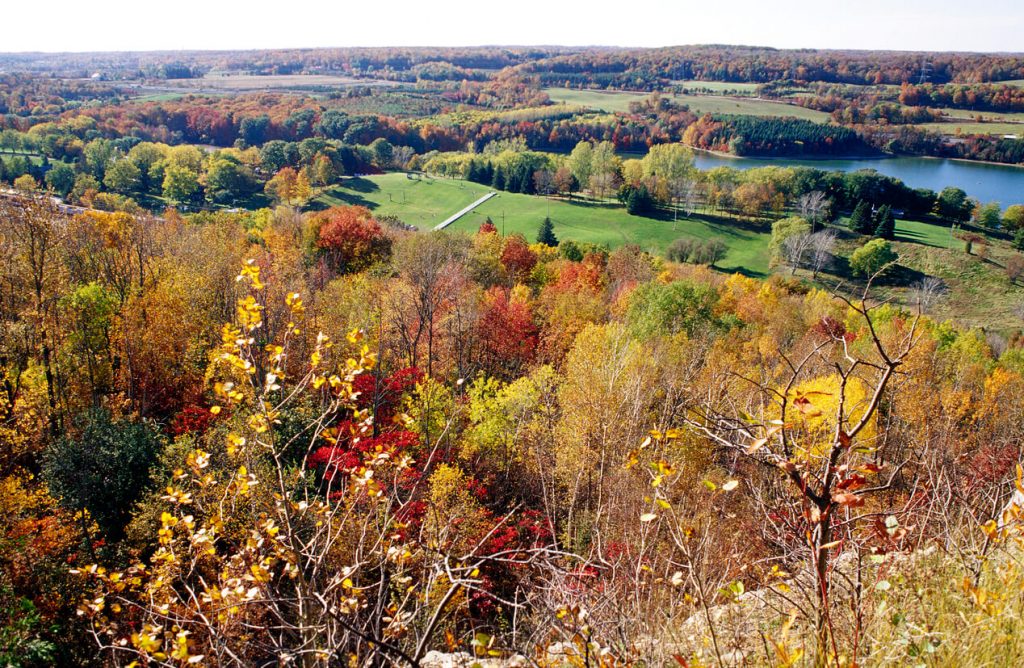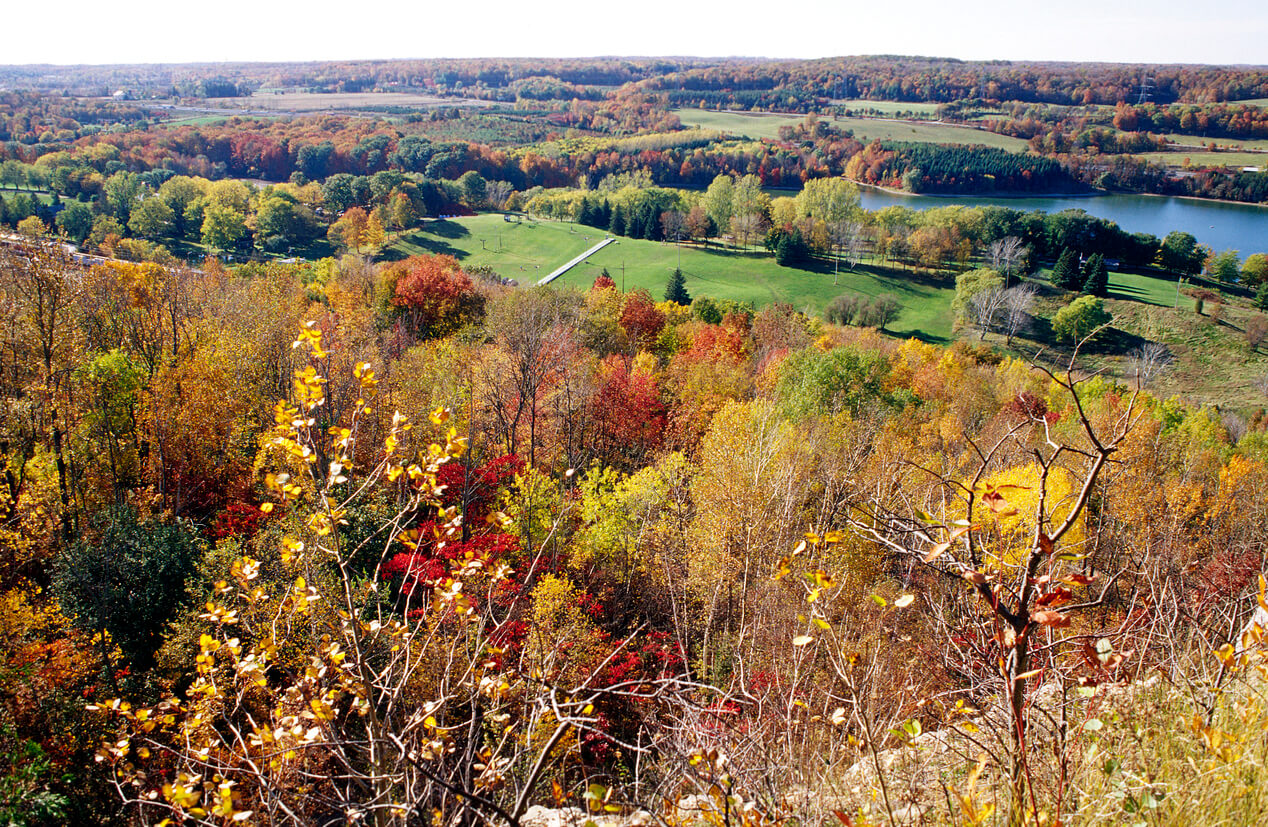 The Bruce Trail is a hiking trail that extends over 800 km from the tip of the Bruce Peninsula in Tobermory, all the way to the Niagara River. The Bruce Trail is broken down into nine sections that are managed by different trail clubs and there are many amazing spots to check out on each section of the trail.
One of the most spectacular sections of the trail passes through the Bruce Peninsula National Park from Wiarton to Tobermory. Here you'll find many hikes with amazing views of the surrounding wilderness. One of our favourite destination is The Grotto, a natural rock cave on the shores of Georgian Bay, but there are many great spots to visit closer to the Kitchener-Waterloo area.
Cheltenham Badlands
Distance from Kitchener-Waterloo: 1 hour
Located just up the road in Caledon, Ontario is one of the region's best-kept secrets: the Cheltenham Badlands. Enjoy a day of hiking through the beautiful badlands and make sure to get a picture in front of the rolling red hills. While you're there, make sure that you stay on the path to avoid erosion and preserve the natural landscape.
Collingwood
Distance from Kitchener-Waterloo: 2 hours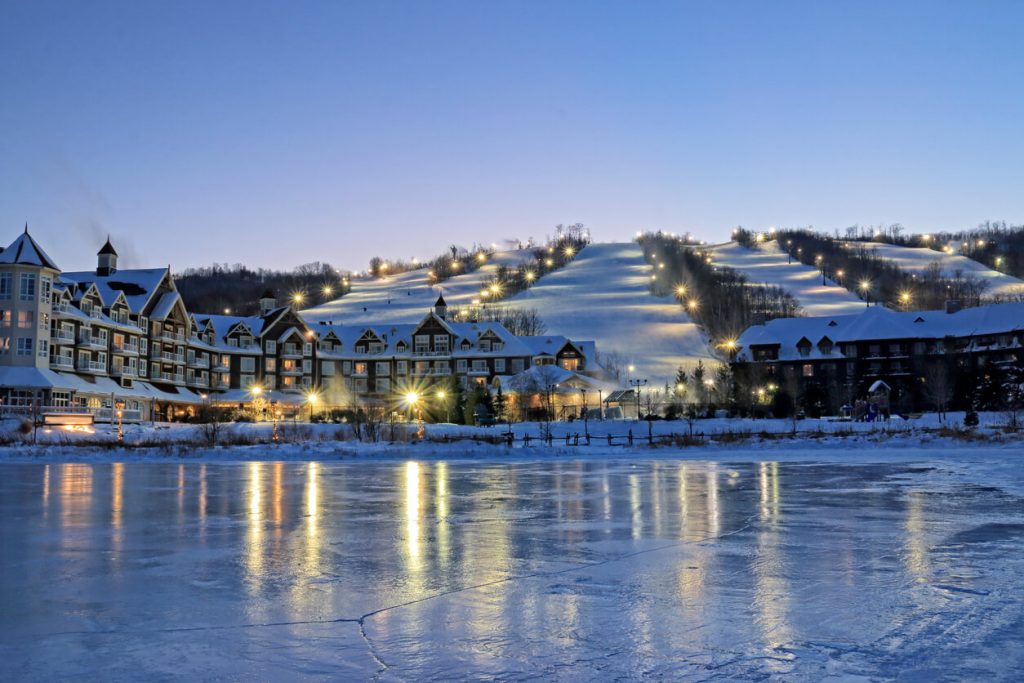 Collingwood is a great place to visit in any season. During the winter, the area is a top destination for downhill skiing and snowboarding in Ontario, with a variety of public and private ski hills, including Blue Mountain, Craigleith, Ostler Bluffs, and Georgian Peaks.
After ski season as ended, but there's more to Collingwood than just the hills. Collingwood is a great choice for those that love to spend time in the great outdoors. There are countless hiking trails and scenic caves to explore, plus you can take a visit to the nearby Wasaga Beach to soak in the sun.
Fergus-Elora
Distance from Kitchener-Waterloo: 30 minutes
Just a short drive from home, the neighbouring towns of Fergus and Elora offer a great destination that the entire family will enjoy. With picturesque downtowns full of artisanal shops and restaurants, there is no shortage of activities to do in the city.
Both towns offer various cultural events throughout the year, such as the Elora Writer's Festival, the Fergus Scottish Festival and Highland Games, and Riverfest Elora.
If you're looking for some time spent in the great outdoors, make your way to the Elora Gorge where you can enjoy hiking, camping, and even zip-lining or tubing if the weather permits.
Hamilton Waterfalls
Distance from Kitchener-Waterloo: 30 minutes to 1 hour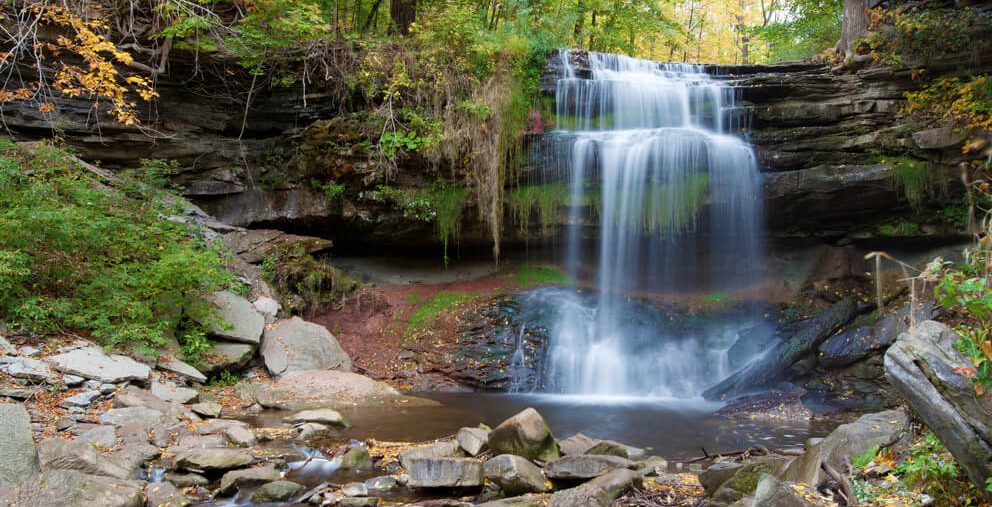 Did you know that Niagara Falls isn't the only beautiful waterfall in the area? The area around Hamilton is home to dozens of other spectacular waterfalls along the Niagara Escarpment. Some waterfalls are easily accessible, while others will require a short hike to visit.
At the top of the list is the magnificent Tews Falls in the Spencer Gorge Conservation Area. At 41 metres high, this waterfall is almost the same size as Niagara Falls itself! It's also located close to another well-known local waterfall, Webster Falls.
If you're looking for something off the beaten path, try visiting the unique Devil's Punchbowl south of Stoney Creek, or the picturesque Tiffany Falls in Ancaster.
Lake Erie
Distance from Kitchener-Waterloo: 1.5 to 3 hours
The shores of Lake Erie are home to several amazing spots for bird watching and camping.
Point Pelee National Park is located in Essex County on the shores of Lake Erie. This marshy peninsula is a three to four-hour drive from the GTA, but it is well worth the effort. Each spring and fall, huge flocks of migratory birds and Monarch butterflies will travel to this sanctuary on the southernmost point of Ontario.
If you don't feel like traveling as far, Long Point National Wildlife Area is a shorter drive from the Toronto area, located just south of Port Dover. It is also home to dozens of species of migratory birds and is a great spot to see the local wildlife.
Whether you want to soak up some rays on the beach, take a stroll along the boardwalk, or hike the trails, you'll be in awe of these parks' natural beauty.
Niagara Falls
Distance from Kitchener-Waterloo: 1.5 hours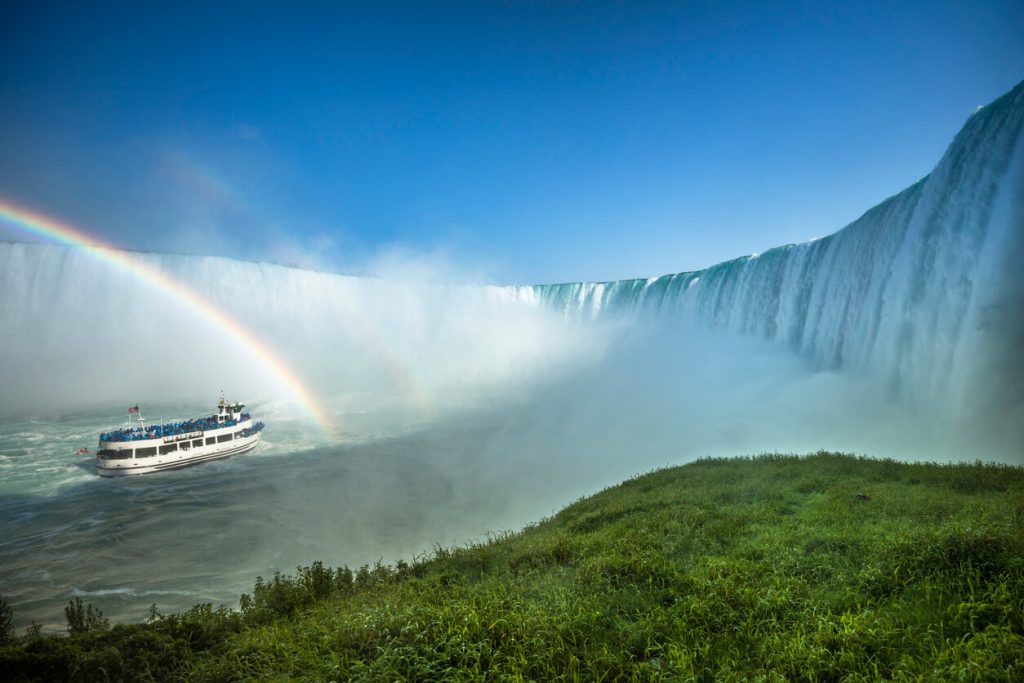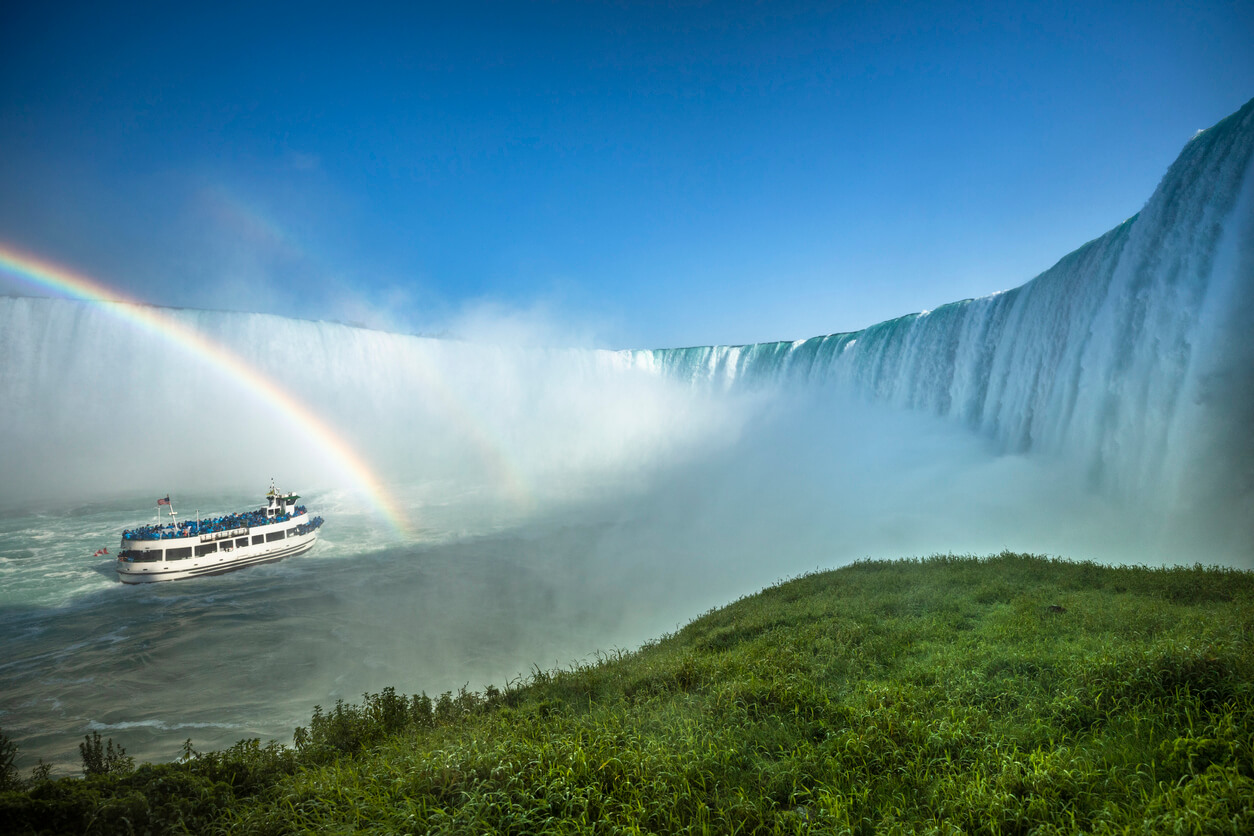 Just an hour and a half away from Kitchener-Waterloo, taking a trip to Niagara Falls is something that every Canadian should do at least once. The iconic falls are breathtaking in any season and a trip on the famous Maid of the Mists will give you a unique view of the falls.
A visit to Niagara Falls promises fun for the entire family. Aside from the breathtaking falls, you can enjoy one of the city's many restaurants and family-friendly activities including the famous Clifton hill.
Niagara-on-the-Lake
Distance from Kitchener-Waterloo: 1.5 hours
For wine lovers, Niagara-on-the-Lake is a must-do road trip destination. With countless wineries to explore and a wide variety of boutique hotels and B&Bs, you have the makings for a perfect weekend getaway. End your day with dinner at a gourmet restaurant to enjoy the sunset over Lake Ontario — you won't regret it!
Ottawa
Distance from Kitchener-Waterloo: 5.5 hours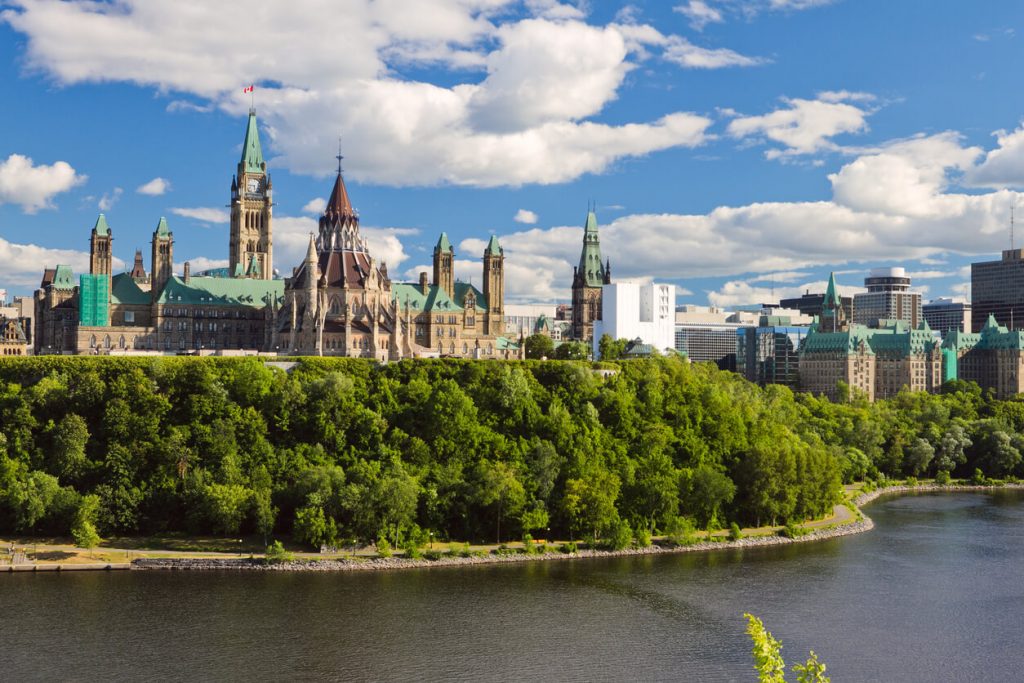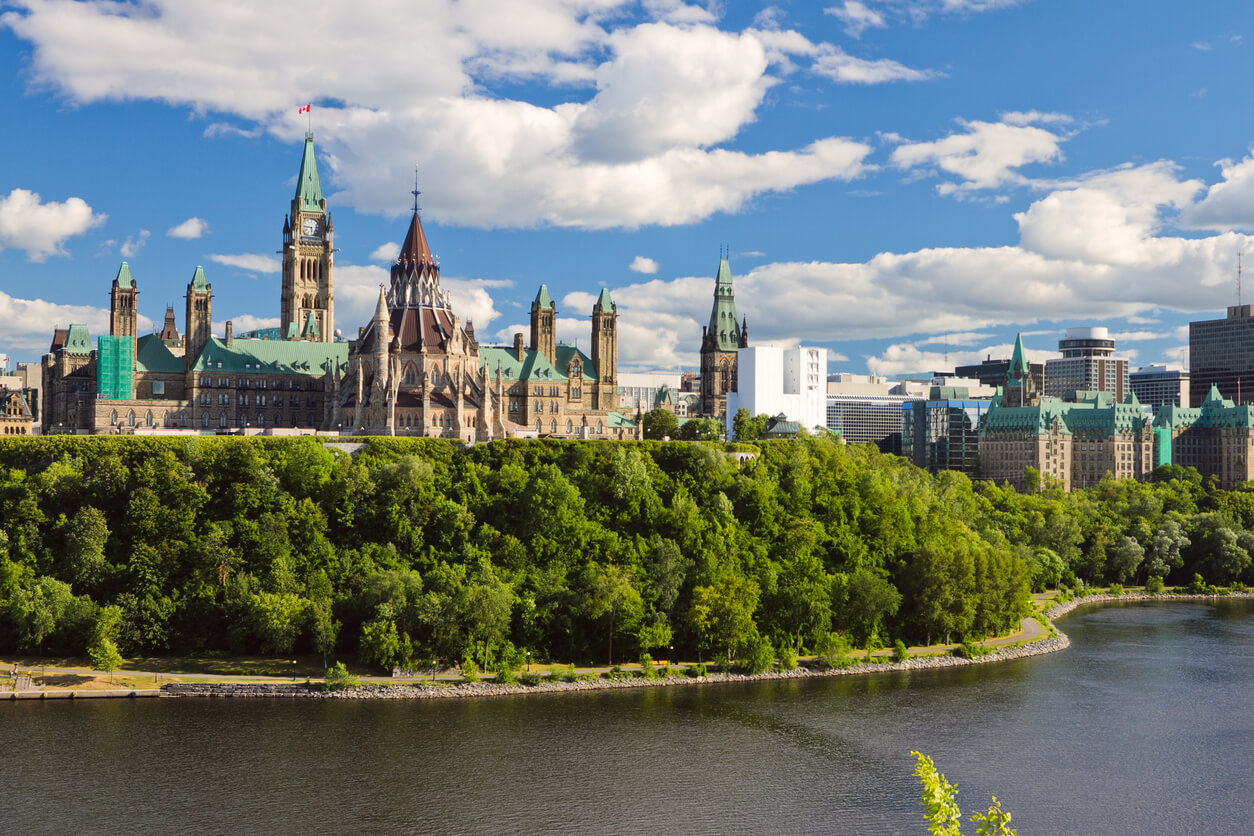 While it is a bit of a longer drive, a weekend to Ottawa makes for a great road trip. As both the provincial and country capital, there is no shortage of sights to see in Ottawa. Spend some time enjoying the beautiful sights around parliament hill or explore one of the city's amazing museums if it rains. No matter what the weather, this will be a trip to remember.
Outdoor lovers will also love the plentiful trails, located just across the river in Gatineau Provincial Park. These are great destinations for hiking or cross-country skiing in the winter.
Prince Edward County
Distance from Kitchener-Waterloo: 3 hours
Prince Edward County is a gorgeous region on the shores of Lake Ontario, a few hours east of Toronto and close to Belleville. It is known for its vineyards and is a great spot for bicycle touring, wine touring, or both! Check out the charming town of Picton to get an idea of what makes this area special.
Prince Edward County is also home to the Sandbanks Provincial Park, which includes three expansive sandy beaches that are among the best in Canada. Walking trails allow visitors to experience the dunes and wetlands while seeing a wide variety of local wildlife.
Stratford
Distance from Kitchener-Waterloo: 45 minutes
Taking a trip to Stratford is perfect for those looking for an afternoon road trip. Stratford is a renowned destination for theatre lovers in Canada. With plays and musicals being performed nearly every day, there's never a bad time to visit. If you're not interested in catching a show, Stratford has great shopping and restaurants that will keep you entertained all afternoon.
Tobermory & The Bruce Peninsula
Distance from Kitchener-Waterloo: 3 hours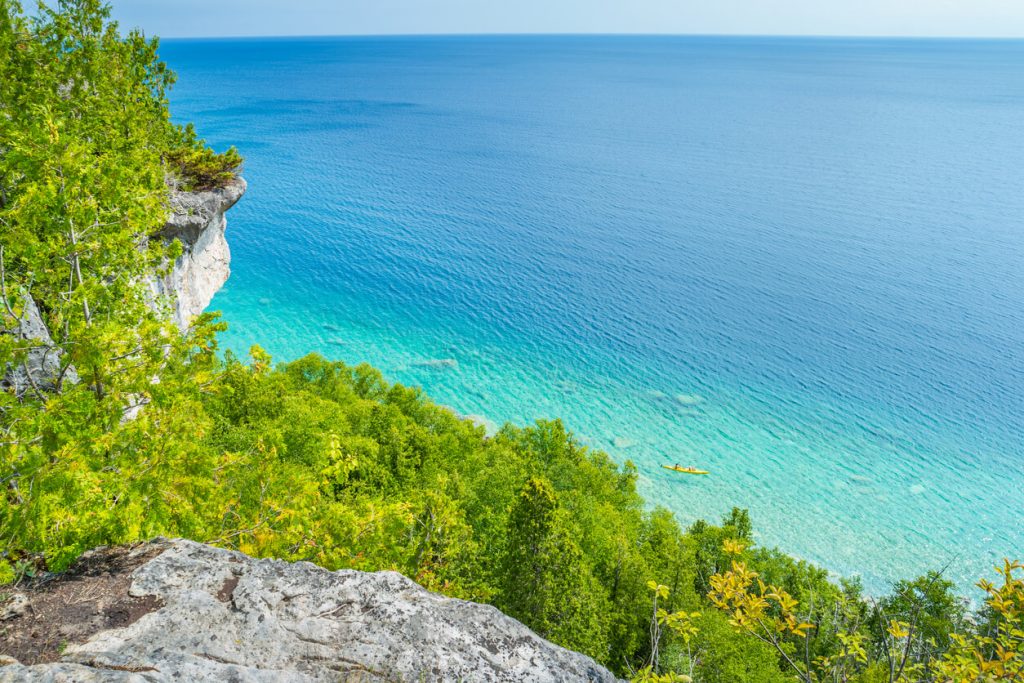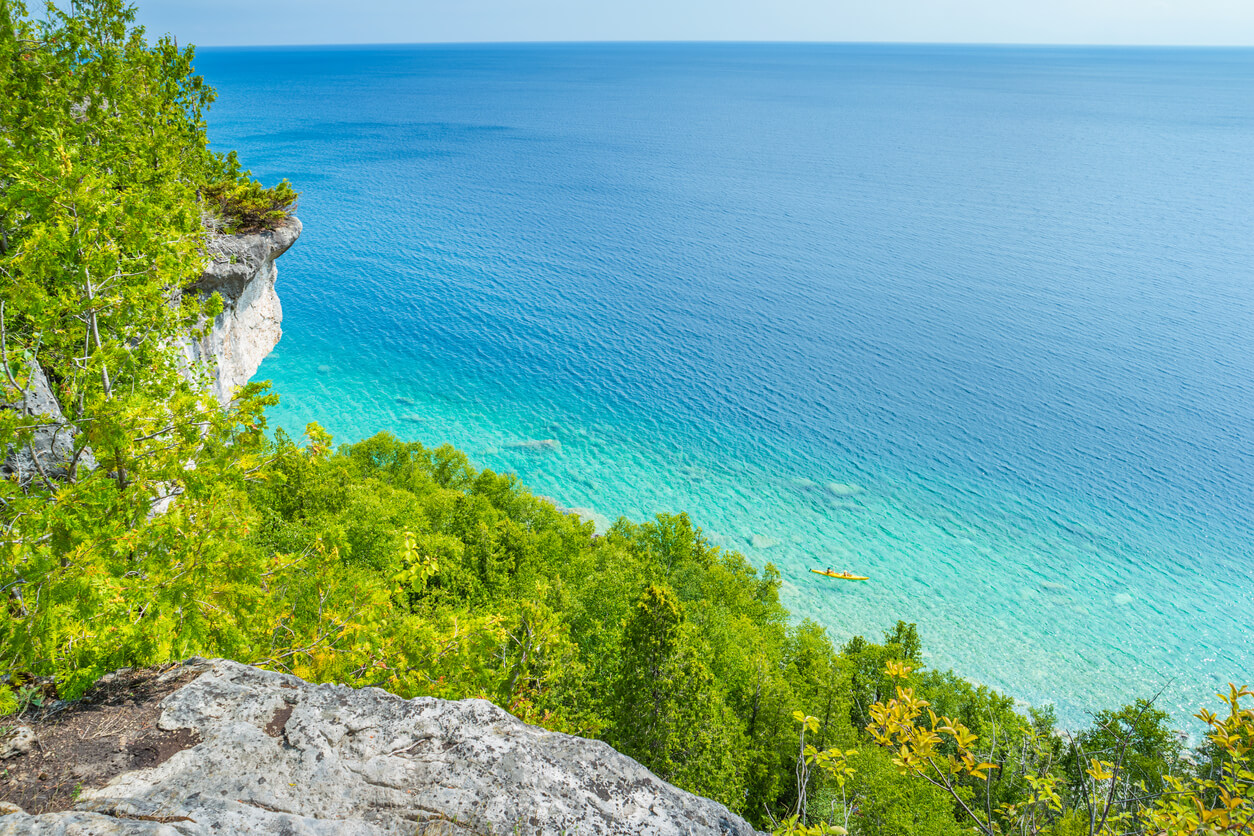 If you're looking to spend some time in the great outdoors, nothing beats the beauty of Tobermory. From crystal clear waters and shipwrecks to hiking trails and beautiful islands, Tobermory is a nature lover's dream. If you don't think one day is enough to see everything, you can always camp at one of the region's numerous campgrounds .
We hope that you've found some inspiration in this list of the best road trips in Ontario. Remember to stay safe on the roads and enjoy exploring our beautiful province!