Can I Drive My Convertible in the Winter?
If you've ever wanted a convertible, but didn't think it would be practical for Ontario winters, you might want to think again. Of course, they're not exactly on par with four-by-fours or other more rugged vehicles, but with a few slight adjustments and key considerations, it's entirely possible to get your convertible out on the roads this winter.
Follow our 6 tips to get your convertible winter-ready, and feel confident hitting the road.
1. Check Your Top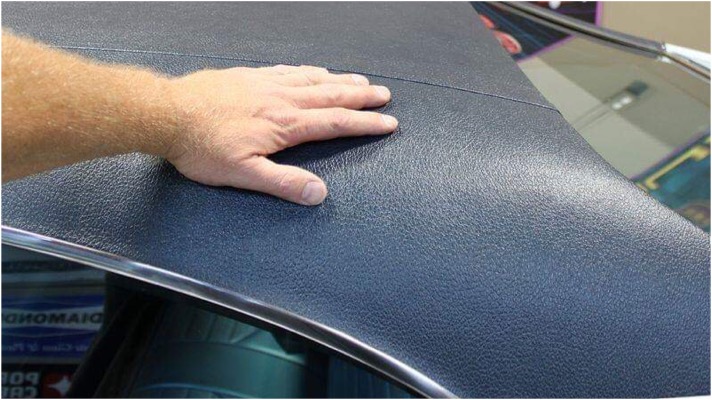 First, make sure your car is up to it. Some older convertibles might not be a great fit for winter conditions depending on how well they've been maintained. Check your car's roof — especially if you're driving a soft top.
Soft tops should be free of tears, holes, or any damage that could let snow, ice, or wind into your car's interior.
2. Use Winter Tires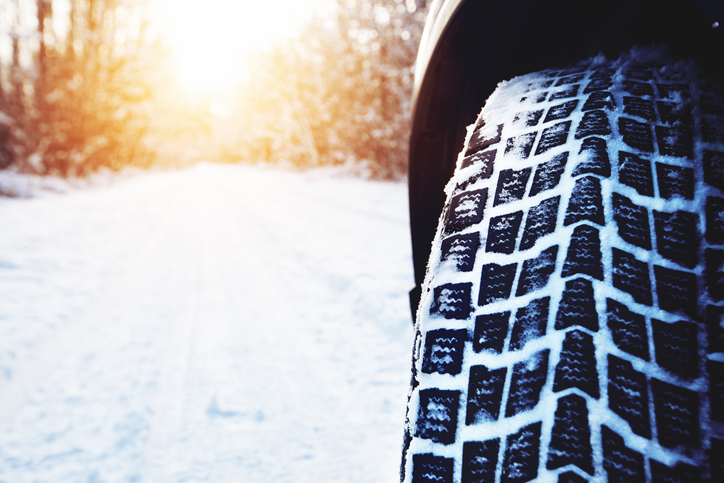 Any debate on the value of winter tires should be put to bed. First of all, all-season tires begin losing their grip when the temperature drops below 7 degrees Celsius. Second, according to tests conducted by Tire Rack, winter tires saw a 35% improvement in braking compared to their all-season counterparts. Winter tires are a no-brainer.
If you are looking for a great set of lightly used winter tires for your vehicle, check out our online database.
3. Remove Snow & Ice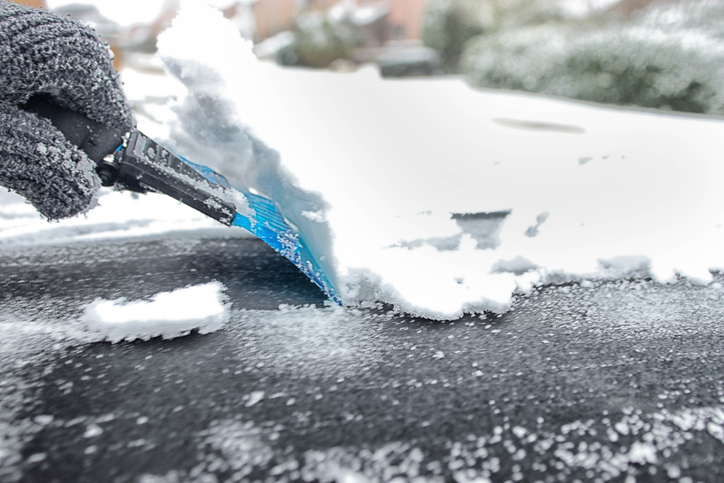 If you keep your convertible on your driveway during the winter, always make sure you clear off snow and ice from the roof before you drive. While this is good practice for driving any car, it's especially important on a soft top convertible. Many convertibles have roofs that aren't designed to take a lot of weight, so the buildup of snow could cause serious damage.
4. Keep Your Top Up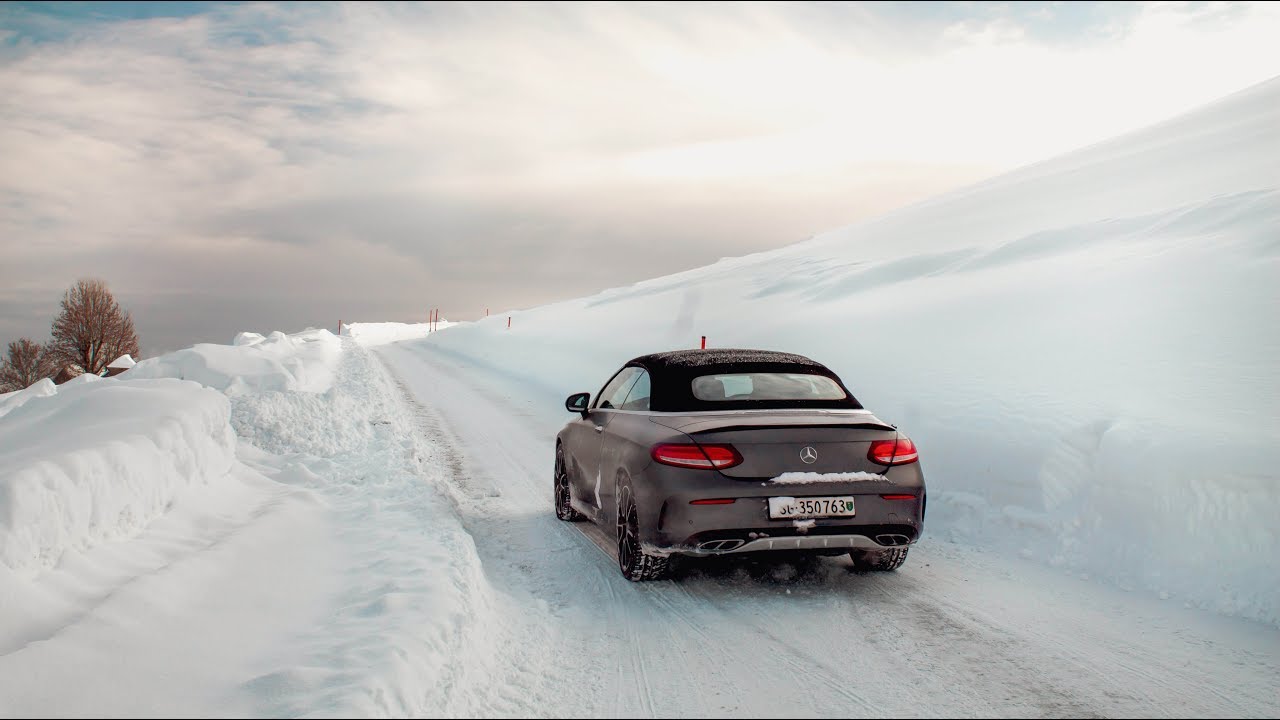 To avoid some unfortunate mishaps — and ending up on the news, like this guy — we recommend keeping your top up all winter long. Vinyl or fabric roofs shrink in cold weather, and putting it down could cause it to tear when you put it back up again.
5. Make sure your heater is working properly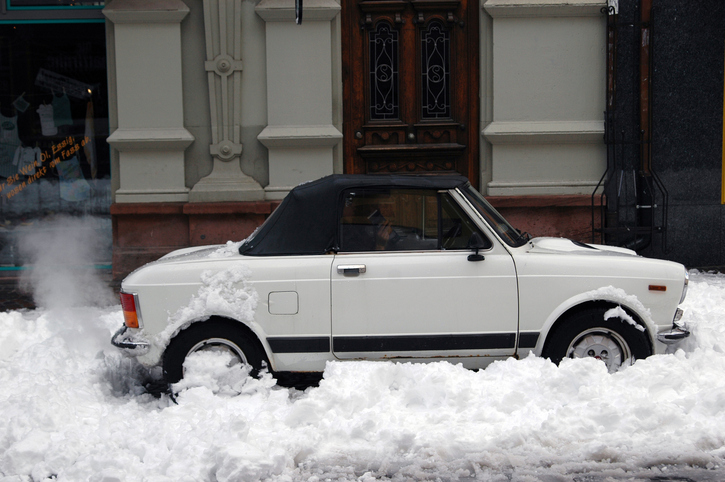 Having a well-functioning heating system in a convertible is a must for winters in Canada. Obviously!
If you turn on your car and nothing but cold or cool air comes out, there may be an issue with your radiator, thermostat, or heating core. Once the issue is diagnosed, you can check out our website for replacement parts.
6. Dress warm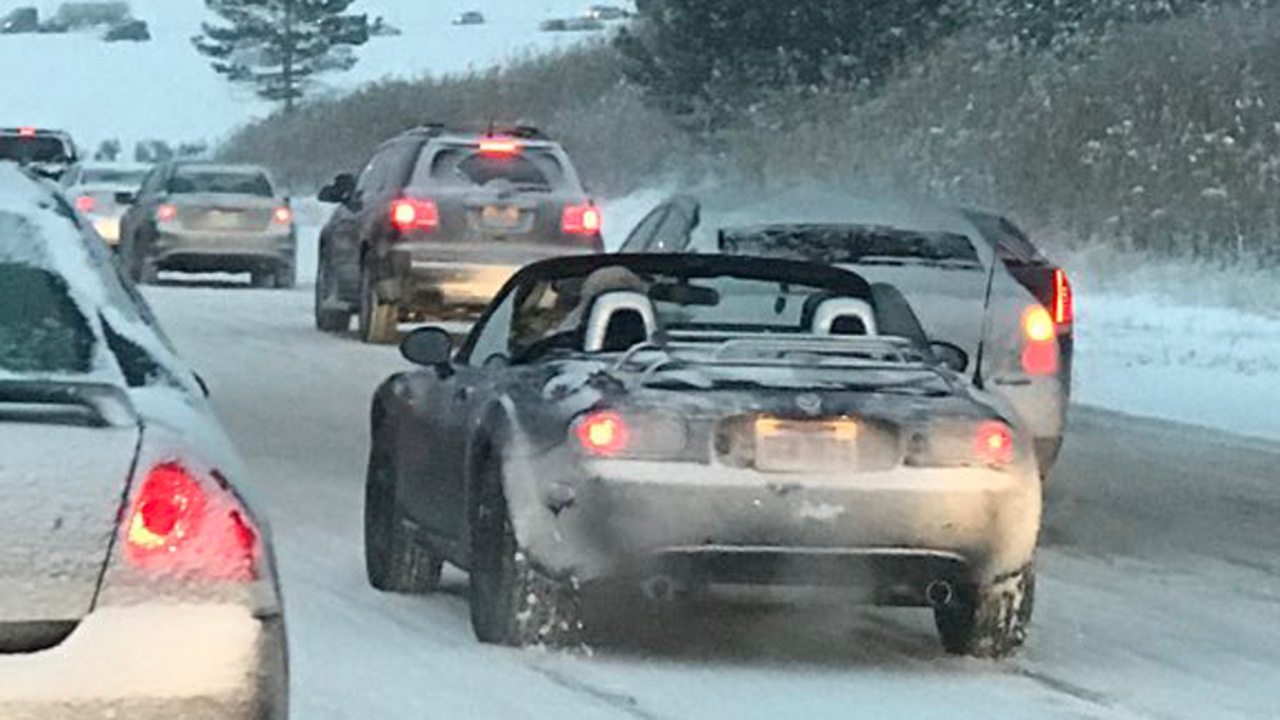 No matter how good the condition of your car is, it's always going to be colder than a non-convertible, because there are more places for air to enter the cabin. With this in mind, make sure to dress warmly so you can focus on driving, not on trying to stay warm.
If you own a convertible or are thinking of buying one, get safety driving tips from Logel's Auto Parts in Kitchener.